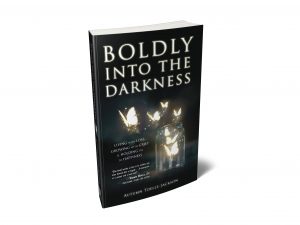 The Indiegogo campaign for my new book, Boldly into the Darkness, ended on June 21 at midnight and I am happy to tell you it was a huge success! We ended up raising over 200% of our original goal. This means that we will be able to print 1,500 copies of the book, create an ebook and an audiobook, set up the distribution for both online and traditional bookstores, and promote the book on an international scale.
While the Indiegogo campaign is over, you can still pre-order the book and merchandise at our Growing with Grief store. All items purchased will be shipped in September 2020.
This entire project has helped me work through my grief, and I hope it will help others as well. Thank you for all of your amazing support!