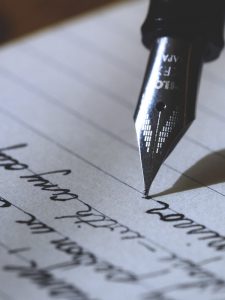 We all know that life is always changing, but in many ways, life is continuously under construction. Plans change, detours happen, and the road can be bumpy. While it's easy to grumble about the inconvenience, it's important to remember that even when life is hard, there is still beauty out there. It may be a helping hand, friendly smile, child's laugh, a sunset, rainbow, or leaves falling to the ground. Even in the darkest grief, try to acknowledge that there is still beauty in the world. Acknowledging beauty doesn't necessarily mean feeling it, sometimes it just means knowing that if you weren't in the darkness you might enjoy it. When you acknowledge it, you remind your soul that despite the darkness, there is light in the world, and it's waiting for you on the other side.
Our website www.growingwithgrief.com, is coming together. Our goal is to provide a safe place for people who are grieving, or those who want to help someone in their grief, by compiling resources in one location. We still have a long way to go, so we appreciate your patience while the site is under construction. Creating the website is a slow process, but we have been able to add a few new resources each week. This week we updated the site to include some podcasts and a few books for kids, as well as adding more books and organizations that can help those who are grieving. If you have any suggestions for the website or resources to add, please let us know!
Many of you have been wondering about this book we are working on. The idea to write a book came after I spoke at a local event and realized that people were interested in hearing our story and that sharing it might be able to help others, as well as us. Last spring we were able to begin working with Wise Ink Publishing, and they helped guide us through the writing process. On September 24th, we submitted the first draft to Wise Ink to go through their developmental editing process. We should get the edited draft back next week and will continue to work through the process. Our goal is to release the book next spring.
We will use these newsletters to keep you updated on both the website and the book. As always, feel free to contact us with any comments or suggestions, or if you need help finding some resources.