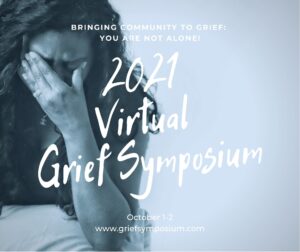 I have some exciting news! I was asked to be a speaker at the 3rd Annual Virtual Grief Symposium: The Art of Coping, October 1-2. I will be sharing some of my experiences on Navigating Grief with Kids, and then will be available to have discussions with attendees.
As a speaker, I have been given 10 FREE tickets to share with my followers, and I want to give you a chance to get one first. If you would like to attend the Virtual Grief Symposium, please respond to the email. I will give the tickets to the first 10 people to respond, so please only respond if you are willing to commit to attending.
In other news, as we come up on one year since Boldly into the Darkness: Living with Loss, Growing with Grief & Holding onto Happiness was released, I am thrilled with how well it has been accepted. It has won three book award metals, been a finalist in three other book awards, and received a medallion! However, I still need your help.
As we all know, Amazon is one of the best ways to market a book, but the algorithms it uses are largely based on the number of reviews a title has. Currently, Boldly into the Darkness has 30 reviews on Amazon, which is great, but research suggests you need at least 50 reviews to start creating traffic to that book's page.
If you have read (or listened to) Boldly into the Darkness, I would love it if you could go and leave a review on Amazon. We only need 20 more reviews, and with your help, I know we can get there!
Just click the link below, scroll down to the review section, and click on "Write a Customer Review". If you can leave a picture of you and the book (or just the book) with your review, that would even be better, it helps give credit to the review.
Thank you so much for all your support and remember, the best you can do today is enough.